Benefits of a business 1300 phone number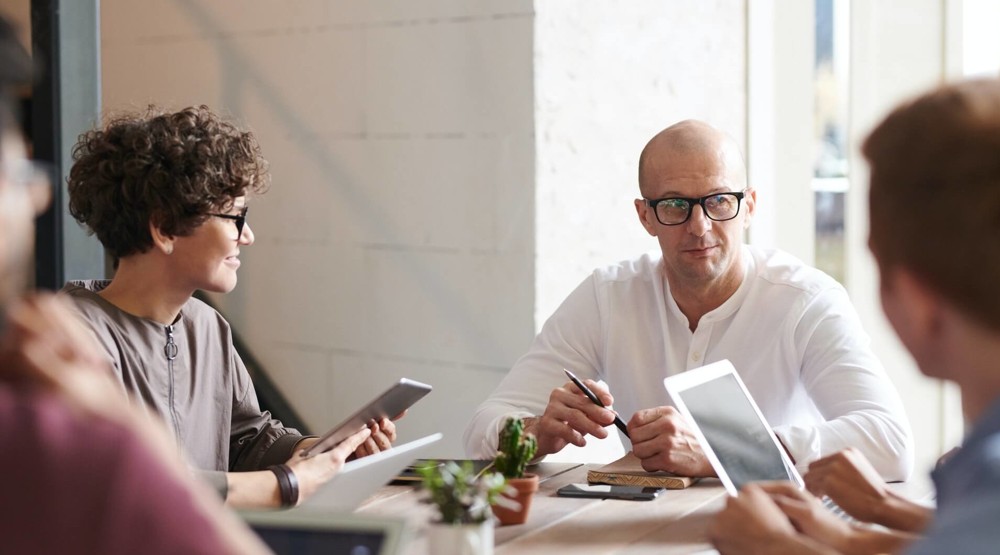 Is it time to reconsider if your traditional phone service is keeping up with the growth of ecommerce and online advertising? Find out the ways that a 1300 number can support your business and customers in 2020.
Is it time to reconsider if your traditional business phone service is keeping up with the growth of ecommerce and online advertising? Keep reading to find out the ways that a 1300 number can support your business and customers in 2020.
We're constantly online. In fact, almost everything we do in our day to day lives can be done online, and things are only going to get even more convenient for us all.
A recognisable 1300 business phone number
Australian consumers recognise that a 1300 number represents a reputable business and a strong brand. Even in our ever-increasing digital world, a 1300 number (or, for that matter, a 1800 number) is absolutely still the best way for your business to connect with its customers.
1300 numbers – the personal touch
As opposed to a landline or a mobile number, a 1300 number comes with the expectation that your business is large enough to handle all incoming calls, and that a caller will get to talk to the person who can best help with their concern. In other words, customers expect an immediate response from a real person.
This is great news, because consumers that want to talk to a business will choose to call a 1300 number rather than a local area number or mobile. So buy a 1300 number and get ahead of your competition.
Feature-packed 1300 numbers that suit your business
Inbound virtual 1300 numbers (including 1300 Smartnumbers) come with powerful features such as «a class="link-text" href="/news/1300-numbers/1300-number-features-explained" title="Communiqa article 1300 number features explained">flexible routing options</a> that make it easy for your business to direct calls to where you are most likely to answer them. For example, you can route calls to your business premises, home office, mobile phone, or VoIP phone when you can't answer them (such as after-hours or on public holidays).
Providing excellent customer service
The convenience of a 1300 number to a business owner is obvious. But customers also love them. Being able to speak directly to your business allows a customer to take charge of their own time – they know their needs will be met quickly. A caller to a 1300 number doesn't have to wait for an virtual agent to respond to them when they have multiple online chats open with numerous other customers. When you're on the phone to the customer, they know you're only speaking with them. That's exactly the level of customer experience you want to provide.
Block scam calls to your 1300 number
We all know the frustration of having to deal with scam callers; not only do they waste your time when you answer the call, they're also holding up the line preventing a customer calling through. Online methods such as captcha don't easily translate to phone lines, so a 1300 number where a caller shares some of the cost of the call can deter problem callers. You're also pre-screening for legitimate customers who are willing to pay a small, affordable cost (usually as little as 25 cents) to do business with you.
1300 numbers come packed with valuable features for a business (with Communiqa these features are included with the monthly plan cost), such as call barring. You can permanently bar an IP address or an actual phone number (or a range of phone numbers, say from international callers if you only do business within Australia) and cut down on the amount of unwanted calls you might receive. That way, you can focus on your real market and actual customers.
Click here to understand all the features available with a 1300 number phone plan.
The elusive work/life balance
The increasing prevalence of 24/7 communication means some businesses find it hard to disconnect from the office. It's understandable for solopreneurs, startups and small businesses that the line between your professional and private life can become blurred. But there are numerous studies that identify the importance of separating work from your personal life.
Here again, the features that are included with your 1300 number plan can help you focus when you need to. Simple or complex 1300 call forwarding and routing configurations mean you can take advantage of the 1300 phone number to answer calls on numerous different devices, whilst your customers only ever have to remember a single method of contacting your business.
We recommend you redirect calls to a voicemail service after hours – that way you don't miss any calls, and you'll have a record of every person that's called you. Or if you're heading into a meeting where you can't answer your mobile, route your 1300 number to another phone (office, or another mobile, or even a VoIP service) so you're not distracted with business phone calls you may not be able to answer.
A 1300 number is a powerful marketing tool
You'll love the many included features in your Communiqa 1300 number plan. If you don't use those features, it's easy to think that a 1300 number acts just like a regular landline or mobile phone number.
Let's say you're setting up a new marketing campaign and want to test the results. It's a good idea to use a different 1300 number for that campaign; that way you can use the reporting function to track the success and exact ROI so you can review your budget for future advertising.
1300 Smartnumbers (1300 numbers that spell out a word or have a memorable number sequence) can be especially effective here. Analysis on the reports for the campaign result ensure that you're focusing your efforts on the most effective channel.
Your 1300 number grows with your business
Whether you're expanding business premises, adding new team members, ramping up your marketing activities, or becoming a more virtual on-the-road type of venture, your 1300 number service can be tailored to suit your growing needs. The included features of a 1300 number mean that you can switch priorities instantly (with online management of the number), and can redirect the virtual 1300 number to any number of handsets or devices.
The big business bottle neck
AI (Artificial Intelligence) and the Internet of Things is big news for business, but it's probably best left for big business (at least for now). Large enterprises have the time and money to experiment with shiny new technology like chat bots, voice controlled devices, and drone delivery. Their brand recognition (and customer loyalty) also allows them to outsource call centres, set up virtual support teams and run overseas helpdesks.
Yet big brands still struggle with unresponsive service, both for sales and for support. That's because online chat isn't always available, and any email sent to them usually gets an auto-response with an actual agent looking at the email hours or even days later.
As you can see, the added benefits of the feature set that comes packed with a business 1300 number mean that, even in today's digital world, a 1300 service is highly relevant.
None of this is to say that your business can't be technologically innovative and find new ways of interacting with potential and existing customers. But it does mean that you should incorporate new communication channels with traditional, established technologies so your customers get the best of both worlds. After all, the goal for everyone that interacts with your business is to do in on their terms, not just in the ways that you prefer. With a 1300 number plan to suit your exact business needs, everyone wins!
Keep reading to learn more about the powerful features of a 1300 number that mean it's still the best way forward for a modern Australian business!