How To Get A Smartnumber Australia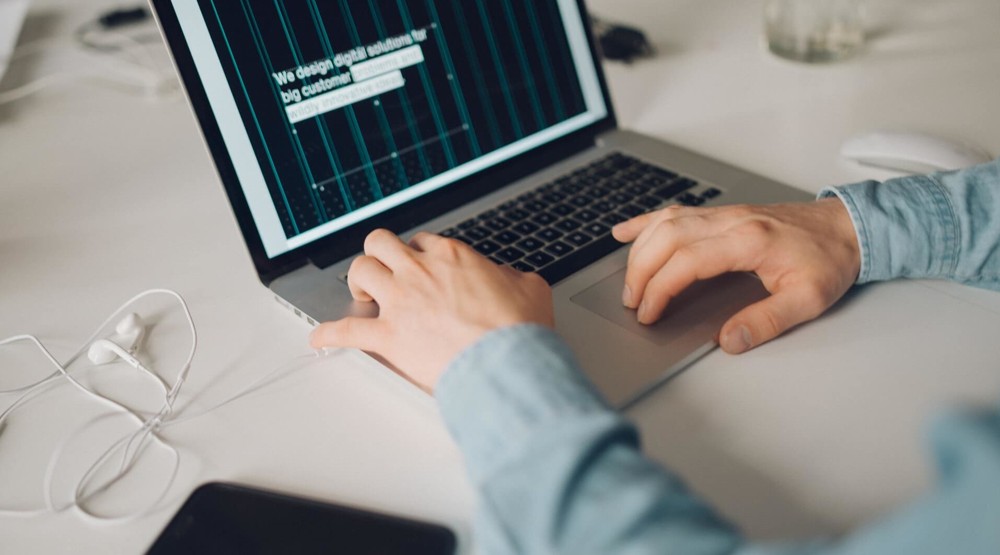 You've decided on getting a customised 1300 or 1800 number that matches your business, so now what? Learn how to search, buy, and get connected with your new 1300 or 1800 Smartnumber here.
You've decided on getting a customised 1300 or 1800 number that matches your business, so now what? You've made a great choice because 1300 & 1800 Smartnumber come with excellent features to better manage calls to your business.
Smartnumbers also give you the flexibility to route calls to your business direct to a mobile, landline, VoIP phone, or even to a voicemail service at different times of the day or week to suit your business needs.
What is a Smartnumber?
A Smartnumber is a 1300 or 1800 number that:
Spells a word when typed into the phone keypad, or
Has a high quality number sequence or repeating digits
A 1300 Smart number will either spell out a word (also called "1300 phonewords") when dialed on your phone's alphanumeric keypad (e.g. 1300 NUMBER / 1300 686 347) or have a recognisable sequence of digits or repeating numbers (e.g. 1300 987 654).
Why is there a difference between standard 1300 & 1800 numbers?
As you can imagine, some Smartnumber words are in high-demand, and others not so much.
To keep the process of securing a number fair, the use of Smartnumbers is controlled by the government through ACMA (the Australian Communications and Media Authority). ACMA are responsible for assigning the price for use of any Smartnumber, and confirming the rightful owner of the new number.
Most standard 1300 and 1800 numbers can be activated directly with your new provider, however the the process of activating a new Smartnumber has a couple of extra steps involved.
The following steps will guide you on how to buy and activate your Smartnumber.
Confirm availability of your 1300 number
Your first step is to search ACMA's website The Numbering System for the business 1300 or 1800 Smartnumber you want to buy. Smartnumber cost and availability depends on the perceived value of the sequence of numbers.
Costs to buy an ACMA Smartnumber start from $250, and can increase into the tens of thousands. You pay this fee directly to the Government. There is also a $35 registration fee on your first purchse
Helpful hint - Communiqa can register the Smartnumber on your behalf. This saves the $35 registration fee.
My 1300 or 1800 Smartnumber is unavailable!
If the sequence you're looking for is a common word (e.g. 1300 GARDEN) then it's highly unlikely that the 1300 number will be available as most easily recognisable Smartnumbers have been secured over time.
Here's some ideas to get a little creative:
Search for an available 1800 Smartnumber instead.
Try adding a 0 or a 1 after the 1300 (e.g. 1300 0 WATER), because the numbers 0 and 1 don't have an alphanumeric assigned to them.
Substitute numbers that can be a number's equivalent (e.g. the number 3 is commonly used to represent an E).
Consider using text-speak for letters that sound like words (e.g. the number 8 is often used to represent "ate", such as 1300 478 687 / 1300 GR8 M8S / 1300 GREAT MATES).
As a last resort, locate the original owner via The Numbering System and try contacting them. ACMA's website displays who owns the rights to the Smartnumber. For a variety of reasons a company may no longer require the number and may be willing to sell or lease to you.
Buying vs leasing a 1300 or 1800 Smartnumber
Some providers maintain a pool of Smartnumbers that they then onsell via lease or purchase. These providers will proactively search the available numbers listings in hopes a securing a number that may become in demand sometime in the future.
Leasing charges can be extremely inflated. It is common for companies to charge $200 per month for a number that originally cost $250 as a one time purchase. Worse than this, is that you are never leasing to buy - you need to pay the monthly fee forever,
Leasing a number can be a fraught exercise. If you use the number in your advertising and it becomes attached to your brand, you will need to pay the lease fee indefinitely.
If you are absolutely set on a particular number and a leasing company has already secured it then your only options are to:
pay the fee demanded by the leasing company, or
change your mind
We always recommend buying the number outright and here are some reasons why:
The costs are excessive, and ongoing
Leasing can restrict your choice of service provider which means you won't be able to switch to a different provider if the service is too expensive, or doesn't suit your business needs.
If you lease for a period but then decide to get a new number in order to change providers, the leasing company is free to lease the number to another business which could damage your brand credibility.
If you lease a 1300 Smartnumber that was previously leased by another business, you might (frustratingly) be stuck answering calls for that other business.
Always choose to buy a 1300 Smartnumber over leasing it, to give you peace of mind that you'll have its exclusive use for the life of your business.
Choose a provider to host the 1300 or 1800 Smartnumber
Once you've bought your Smartnumber you'll need to connect it to a network. There are lots of providers to choose from, so do your research carefully. Make sure you're aware of all costs (such as number activation charges, setup fees, call rates, change fees, port-away charges, cancellation costs and so on).