Five questions to ask before buying a 1300 number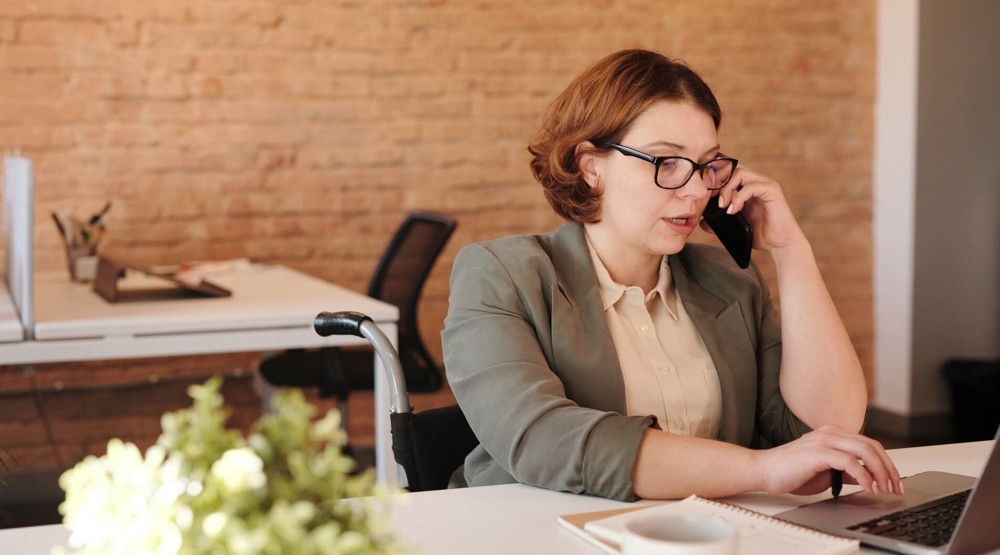 No business can survive without a way for customers to contact them. Even in our ever-digitalised world, the priority for every customer is to get in touch with you in a way that suits them best. It's important, therefore, for every business to have communication channels that cater to every type of customer.
Telecommunications services can be a hefty part of your recurring business expenses, but they are critical. Telephone is still the number one way for customers to contact businesses (and, according to Bright Local this is a growing trend https://www.brightlocal.com/research/local-business-websites-and-google-my-business-comparison/), and a business 1300 number is a cost-effective way for you to stay in touch.
Getting a 1300 number for your business can be a confusing decision – what considerations do you need to weigh against each other? How do you choose the right number, at the right time, and with the right 1300 number provider? This quick guide will make sure you're getting a business 1300 number at the right time, and choosing a reputable hosting company.
What's the actual monthly cost to provide and host my 1300 number?
I already have a landline, so what extra benefits would a 1300 number bring to my business?
When is the best time to get a business 1300 number?
What 1300 number should I get?
Will I own my business' 1300 number?
You want to determine if the provider you're talking to is the right 1300 number host for your business. In other words, "Why should I choose you over another provider?" Are they going to provide you and your customers with exactly the service and experience you demand and expect? Does their business model complement yours?
Think about these points:
What's the timeline from purchase of the 1300 number to actual setup? Do they offer instant activation (and that means the number is active on a network and you can call it immediately, not just an email to say they've received your order)? What remedies do they offer if their timeline is exceeded?
What is their support like? Will you be fobbed off to an overseas team or will you be able to contact Australian team members when you need to? What is their turnaround time (SLA) for responding to support requests?
You'll be surprised at how many hidden costs telcos manage to secret away in the depths of their documentation. How will you be charged, and what fees will they add to deduct money from a credit card? Are you held to a contract? If not, are there any costs to port away or cancel the number?
What costs are involved when changing the features you want to use? Can you do it yourself (online, with instant changes) or do you have to submit requests that might take days to implement and might even cost you money?
Are they compliant with all the telecommunications laws and regulations? Are they registered with CommComm *LINK* and the TIO *LINK*?
What is their complaints procedure? Will you be supported or ignored when you raise an issue that needs attention?
There's an abundance of 1300 number providers on the market, so once you've narrowed down your choices, make sure you ask each one the following 5 questions so you know that they operate in line with your business needs and expectations.
What's the actual monthly cost to provide and host my 1300 number?
It can be tempting to opt for the cheapest 1300 plan, and there are certainly a lot of 1300 number providers offering very low monthly fees. Typically, though, they won't include many of the powerful features the number would normally come with. And you're likely to be paying inflated prices for all calls (also called "call rates").
Consider the type of support you're likely to receive for such a low fee – if you're only paying $10 a month how many minutes of a support team's time would constitute a positive ROI for that telco?
Under no circumstances should you pay a hefty monthly fee for your 1300 number; after all, they don't cost much for the provider to buy and host. The fee you pay should give you peace of mind that your business (and your customers) will be looked after in the way you expect. You want to be certain that the service the telco provides is adequate to suit your needs.
So, what sort of pricing information will help you determine if this is the right 1300 number hosting provider for you?
Have they clearly explained that the monthly plan fees include the cost of owning your 1300 number ("EROU holder costs"), the cost to host the number, and the call rates (call charges)?
Is there a setup fee?
What are the call rates?
What charges will be added if you choose to pay by credit card?
How much will it cost to make changes to your configuration and routing? And how long will those changes take?
Even if there's no contracts, what happens if you cancel or port away the 1300 number? Are there cancellation or early termination charges?
If you have multiple 1300 numbers, can you pool or otherwise combine the charges into a single account?
What discounts are available?
At Communiqa we want businesses to be able to accurately predict their monthly telco expenses. That's why we offer new 1300 number plans come with unlimited calls LINK TO OUR PLANS. We also don't apply a fee to credit card payments. And our online portal means you can manage your 1300 number in real time and make changes to your configuration free of charge.
When you buy our $40 unlimited 1300 Office plan LINK TO OFFICE PLAN for your new business 1300 number, that's all you'll ever pay.
I already have a landline, so what extra benefits would a 1300 number bring to my business?
As always, start with the basics. Does the 1300 number service provider actually know what their product does? And how well do they communicate the benefits it will bring to your business?
This question will help you determine if the company is interested in your business, or if they're just trying to make a quick sale. You want to trust that your 1300 number provider understands how your business will benefit from the monthly cost of the virtual inbound number.
So, what sort of answers will help you determine if this is the right telco for your business?
Do they take the time to find out exactly how your business operates? For example, whether you want to route the 1300 number calls to multiple phones (landline, mobile, VoIP or even to a call centre Phone Answering service *LINK TO PHONE ANSWERING SERVICE*).
Don't be bamboozled by jargon! You want to deal with experts who can communicate about a powerful phone service, simply.
Do they explain what features are included in a 1300 number plan so you can accurately compare against other providers?
How complex are the features included with the 1300 number plan? Most services will offer basic time of day and geographic routing capabilities, but what if you need a complex configuration setup and frequent changes? Does the telco have the capacity to offer those complex call flow services? (This point will be critical as your business needs change.)
When is the best time to get a business 1300 number?
Really, you're the best judge of that. Here's some things to consider:
Are your business phone costs getting out of control and you want to have a predictable monthly expense?
Are your phone calls becoming unmanageable and you're missing out on too many potential customer calls?
Are you about to launch a new marketing campaign and want to accurately report on the ROI of the budget spend?
Has your business recently expanded and you don't want customers to be confused ringing different phone numbers and getting hold of the wrong person?
Do you want to analyse the type and amount of calls you receive so you can forecast your customer trends more accurately?
Do you want to promote a stable, reliable business presence across geographical markets?
If you answered yes to even one of these questions, it's probably the right time for you to buy a 1300 number for your business.
READ MORE HERE ABOUT HOW TO BUY A 1300 NUMBER
What 1300 number should I get?
You might have a specific number in mind, or you might not care what the sequence of digits in your 1300 number is. Bear in mind, that the Government (ACMA) LINK TO ACMA manages the sale of premium 1300 numbers also known as Smartnumbers. These are numbers that typically spell out a word (e.g. 1300 NUMBER), or have a memorable sequence (e.g. 1300 987 654).
It's an unfortunate reality that most obvious 1300 Smartnumber words were sold decades ago, so you might be faced with the fact that the number you had set your heart on isn't available. Here's when you want your 1300 number provider to be a little creative.
What answer will help you determine if this is the right hosting provider for you? Helping you determine the best number will show you that the service provider really cares about doing what's best for you and your business.
Are they sympathetic to your reasons behind wanting a certain number?
Do they offer suggestions on how to get close to the number you want?
Is your interest in having a particular number fobbed off so they can sell you something that doesn't really suit your needs?
Will I own my business' 1300 number?
Leasing a 1300 number sometimes makes sense, but rarely. Owning the rights of use ("EROU") to your number means that you're tied to the service provider who owns the number. What if they decide to increase their fees? You won't be able to port away to a more suitable provider.
And what happens when the leasing provider decides to remove the number from circulation (or sell it to a buyer with deep pockets) just as you've paid money for an expensive marketing campaign or office stationery? Plus, if you don't own the number, the leasing provider could sub-lease it to one of your competitors! It's best to always own your 1300 number to protect your brand and marketing expenses.
What answer will help you determine if this is the right hosting provider for you? This one's easy:
Do I own the number, or just lease it?