Choosing the right 1300 number provider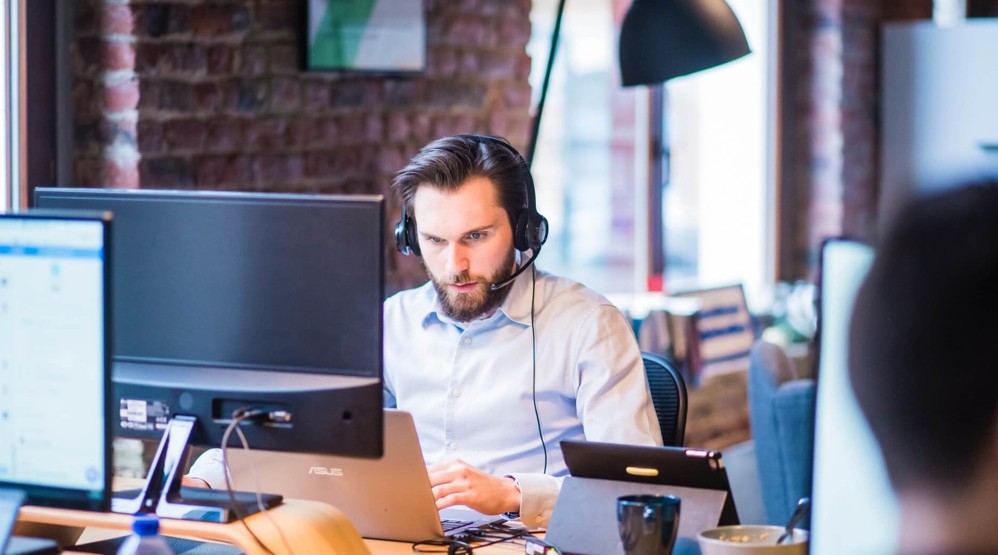 So you've made the decision to get a 1300 number for your business. Now what? We've created a checklist of what you need to look for when choosing a 1300 number service provider to host your business number.
So you've made the decision to get a 1300 number for your business. Now what?
There's so many 1300 number service providers on the market you need to do your research carefully. You can choose to go with well-known brands such as Telstra or Optus, or you can find a specialist 1300 number provider where you'll have a more personal experience and better, more responsive support (plus a specialist provider is usually much cheaper than the big players).
We've created a checklist of what you need to look for when choosing a 1300 number service provider to host your business number.
Is the 1300 number company Australian?
There's no law requiring a 1300 number service provider to be based in Australia, but we recommend you find a 100% Australian company.
There's two main reasons you want to deal with a local business:
You can contact someone in your timezone for support if you need it
You have an avenue of remedy (usually the TIO) if you need to raise a dispute
Communiqa is 100% Australian.
Do 1300 number calls stay on the Australian network?
Even if a company is 100% Australian owned and operated, the 1300 number provider might route your calls outside of the Australian network – they do this because it's cheaper to run calls internationally. But non-Australian telecommunications networks aren't the same standard and aren't as advanced as our network and you will likely experience poor quality phone calls and slow connection speeds.
With Communiqa, every single 1300 number call is only routed over the high quality Australian phone network.
Where is their 1300 number support team based?
Make sure you're choosing a 100% Australian operated business to host your 1300 number service. You might have a fantastic buying experience with a local sales team, but as soon as you're a customer you'll be handed off to an international support team. We all know the quality of those overseas support staff – if something goes wrong with your 1300 number you want to know that your problem will be dealt with by a knowledgeable, caring, expert local team.
Our Communiqa team is 100% based in Australia, with our main office in Melbourne's CBD.
Are they qualified telecommunications experts?
Telco products can be confusing, so you want to know that the staff you're dealing with are experts in their field. Your business has unique needs, and you deserve a 1300 number specialist that understands how you can extract the most benefit from the features of your 1300 number.
We have decades of experience in the Australian telecommunications market, and we'd love for you to test our knowledge.
Are they a carrier or just a 1300 number reseller?
For the best quality and a fast response to support requests, you want to choose a carrier-grade 1300 number provider. Plenty of the specialist 1300 number service providers in the market are just simple resellers. This means that they are multiple steps away from the carrier (sometimes they can even be resellers of resellers) and if you raise an issue there are many levels of contact they need to pass through before your issue can be addressed.
Carrier-grade 1300 number providers are also better placed to manage their calls through multiple networks, thereby providing redundancy measures if one network fails.
Communiqa is a carrier-grade 1300 phone number provider.
Do they allow you to upgrade and downgrade your 1300 number plan as your business needs change?
You shouldn't be penalised for changing your plan to suit your changing business needs! Choose a 1300 number hosting service that lets you upgrade and downgrade between plans with no delays and no fees.
At Communiqa you will never be charged to switch your plan.
Ask for recommendations about 1300 number providers
You probably know plenty of other business owners or managers who you can ask for a recommendation. Or even just check Google reviews – don't be fooled by lots of new reviews as some dodgy telcos incentivise their staff (or customers) to leave generic good reviews. Look at the specific details of the review and determine whether they're a genuine customer or fake news.
As you can see, there's a few things to think about before deciding which 1300 number company is the right one for your business. Asking the above questions will help guide you to make the right decision, but contact us if you want any more information. Keep reading here to find out how to choose the right 1300 number plan, which will also guide your decision on your chosen 1300 provider.