1800 number features explained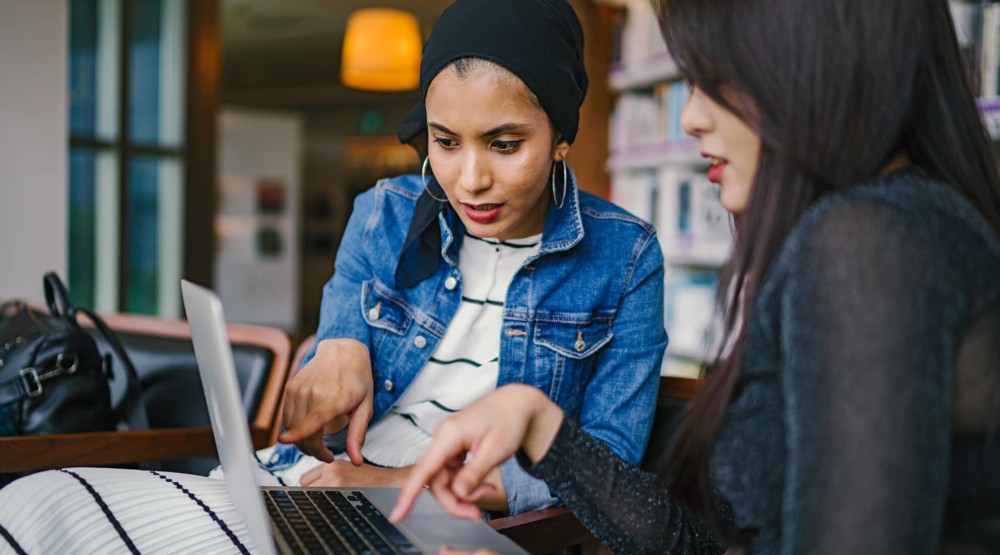 1800 numbers aren't just ordinary phone numbers - they come packed with features and functions to help manage your business phone services. Learn about all of the powerful 1800 number features available here.
1800 numbers aren't just ordinary phone numbers - they come packed with features and functions to help manage your phone services. In fact, 1800 numbers are ideal for businesses in a growth phase or who have changing requirements, because you can switch features on and off instantly as your needs change.
Some of these 1800 number features relate to callers' behaviour (such as using an IVR) and others relate to your business goals (such as routing based on the time of day), and even to your bottom line (reports that show the ROI of a marketing budget spend).
Communiqa automatically includes every available feature in our 1300 number and our 1800 number plans and we don't charge any fees for switching them on or off.
Keep reading to learn exactly what each 1800 number feature is and we'll suggest reasons why you might want to switch it on.
Divert 1800 calls to landline or mobile numbers
1800 numbers can be forwarded to any Australian phone number including to mobile numbers (starting with 04) and local area numbers that start with 02, 03, 07 or 08.
What's more, the landline doesn't need to be a fixed line. You can divert 1800 calls to a traditional landline, a call centre service, ISDN, VoIP line, business phone line, or even a phone service connected to the NBN.
Divert 1800 calls to multiple phone numbers
You can forward to as many destinations as you like, including a combination of landline or mobile numbers. You choose whether the phones ring consecutively or simultaneously (see below), or even a combination of both.
Businesses often use this feature to divert missed calls to a live voicemail call centre service.
Pre-connection greeting
A brief, pre-recorded audio message is played to every caller when they call your 1800 number. Busy businesses (such as help desk and support services) often use this 1800 number call forwarding feature to confirm to callers they are in the right place.
For example, "Thanks for calling Communiqa, we'll be right with you." You'll need to upload an audio recording before you can switch this feature on.
Consecutive ring
If you divert your 1800 number to multiple phones consecutively, this means the first number will ring and after a designated time (usually 10 seconds) the call will be transferred to a second number and, after another set time, ring a third number, and so on.
Only one phone will ring at any time - as soon as a call is transferred to a secondary number the first phone will stop ringing.
Simultaneous ring
You can also forward the 1800 number calls to multiple phones simultaneously. This means every phone number listed as an answerpoint will ring at the same time. Whoever answers the call first will be connected to the caller and all other phones will stop ringing.
Businesses choose this 1800 number call forwarding option for teams with multiple people who perform the same role (such as an inbound sales team).
Whisper announcement
This is a great 1800 feature for businesses that divert their 1800 number to mobiles to understand when a call is a personal or business one. When you answer the phone, a brief audio message is played to you before the call is connected. The message is typically something like, "This is a 1800 call."
That way, the call is identified as a business call so you can answer in your business name and present a professional image.
The caller does not hear this whisper message, they just hear a ringing tone as normal.
Missed call alert
Switch on this 1800 number feature to receive emails with a caller's details whenever you miss a call. This is ideal for businesses who forward to a landline (mobiles will already display the missed call details).
If you have consecutive ring switched on, you'll only receive the alert when all the numbers have been called and the last number in the chain did not answer.
Voicemail to email
1800 numbers have their own voicemail service. When a caller leaves a message you receive an email with an audio file and details of the call (such as time and caller ID).
In order to switch on this feature you'll need to upload an audio file to play to callers. This can be recorded by you or your team, or we can have it professionally recorded for you.
IVR (Interactive Voice Response)
Pair your 1800 number with an IVR and play callers an audio message that prompts them to enter a number to choose where to be sent. For example, "Press 1 for Sales, 2 for Support, 3 for Accounts."
Larger businesses use the 1800 IVR (also called an Auto Attendant) to speed up their response time by allowing callers to self-direct to the department that best suits their needs. In order to switch this feature on you will need to provide an audio file and a phone number where each button selection will divert to.
Call recording
Switch on this 1800 number feature to automatically record every call. As soon as the call is terminated you'll receive an email with the audio file. It's important to let callers know their call may be recorded so that you abide by Australia's privacy legislation.
Businesses like to use this 1800 call recording feature when training new employees so they can be sure customers are being served as expected.
Time of day / geographical routing
Configure your 1800 number to automatically divert to different phones based on the time of day, or the location of the caller. Ideal for businesses with multiple locations or shift workers.
We recommend pairing this 1800 number feature with an IVR for best results on geographical routing requirements.
Online configuration portal
Instantly update your 1800 number configuration options online in real time, including where calls are diverted and which features to switch on and off.
This is perfect for last minute emergencies if someone calls in sick, or if you're headed to an important meeting and need to divert the phones to a voicemail.
Management reports
Powerful, comprehensive management reports can be downloaded from your online portal or set to automatically send to you via email on a prescribed schedule.
You'll gain valuable insights into your 1800 callers' behaviour and your call flow setup, including time taken to answer each call, average call duration, caller location and even device. This data is critical to help you understand how best to manage your 1800 business phone services and will help to determine the ROI of a marketing campaign.
As you can see, there are many benefits of a 1800 number over a traditional business phone service. Your configuration can be simple or complex depending on your business needs. Communiqa is always here to help if you need any more information on the features and functions of your inbound number.
Now you understand how the features of a 1800 number can help your business, keep reading here for a bigger picture outlook on why you should get a 1800 number.